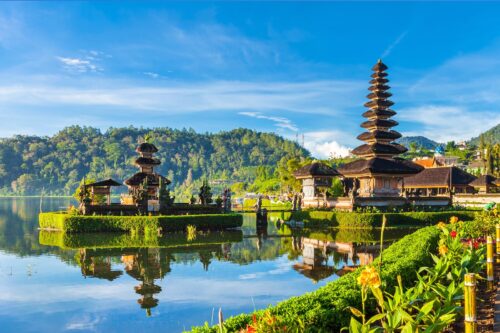 4D3N BETCHA BY BALI WOW PACKAGE 2023!
Bali is a beautiful island located in Indonesia, known for its stunning natural scenery, rich cultural heritage, and warm hospitality. It is a popular tourist destination both for its natural beauty and its vibrant nightlife.
The island is home to numerous beaches, with the most famous being Kuta, Seminyak, and Nusa Dua. These beaches are renowned for their pristine white sand, crystal-clear waters, and excellent surfing conditions. Bali also boasts a range of other natural wonders, including the lush rice terraces of Ubud, the volcanic Mount Batur, and the Tegenungan Waterfall.
Bali is also known for its unique culture, with many traditional ceremonies and festivals taking place throughout the year. Visitors can explore the island's temples, such as the iconic Tanah Lot, and witness traditional dances and music performances.
In addition to its natural beauty and cultural attractions, Bali offers a wide range of activities and experiences for visitors. These include yoga and wellness retreats, cooking classes, and adventure sports such as white-water rafting, jungle trekking, and zip-lining.
Overall, Bali is a fascinating and enchanting destination, offering something for everyone, from those seeking relaxation and tranquility to those looking for adventure and excitement. Its unique blend of natural beauty, cultural heritage, and modern amenities makes it a must-visit destination for travelers from all over the world.
For your inquiries and reservations:
+63 917 569 2364 | (632) 8 5198277 | 0910 244 1414
info@smartway-travel.com
*Prices subject to change without prior notice.
*Terms, conditions & health protocols apply.
Please call or email for any questions.